Natural Conception at Baby Steps Fertility Clinic Dublin
"I'm 5 months pregnant now"
"I decided to get acupuncture because of my age, I was 39 and trying for my first baby. We had been trying for 18 months when a friend recommended going to Lisa. My husband went for 3 sessions but that was it. I went once a week for 4 months. We both changed our diet on Lisa's recommendations. I am now 5 months pregnant and everything is going well. I still can't believe it, I've wanted this for so long and now I wake up feeling so grateful every day" – Niamh H, Dublin
Natural Fertility Clinic Dublin
Are you trying for a baby? The most important thing for you right now is to de-stress. Stress is the root of most conditions. The next thing is to empower yourself with knowledge. I can share my knowledge with you so that you can feel in control of your life again. If you feel ashamed or guilty that your body is not providing what is so natural a thing as a baby then I will show you how to empower yourself. Baby Steps is a safe haven for you to feel at ease, relieved in knowing that you are on the right track and at peace with yourself. I am always learning so that I can give you back hope.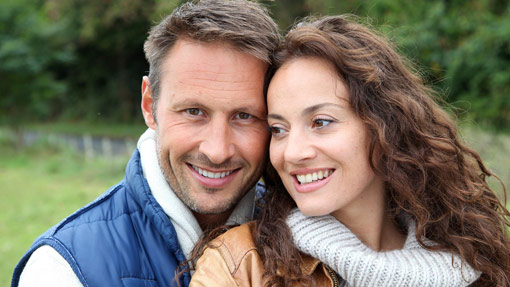 The Initial Assessments
Using our leading edge digital medical technologies will give us a clear overall view of the functions of the body. From there we can do up a treatment plan. The treatments will be using non invasive technologies along with several small dietary and lifestyle changes accompanied by acupuncture will increase your ability to get pregnant and stay pregnant. Even if you have been told that you have no eggs or that you are infertile or that you have premature ovarian failure or that you have a low sperm count, we can beat the odds. No matter how long you've been trying and what the experts told you. If you believe you're going to be a mother or a father, it may well happen for you much quicker than you ever thought possible. Hold onto that dream and do whatever it takes to bring that baby into your life. Book a consultation so that we can help you take control of your situation by together deciding on a plan of action! I can put a plan together for you on health, nutrition, exercise and mindfulness, the full package. You might feel like you're alone but trust me, the number of couples experiencing fertility issues in Ireland is increasing. I put this down to couples waiting until a little later in life to start a family, both partners having to work long hours, stressful lives, unhealthy lifestyles, not enough exercise, not eating the right food, staying up too late and eating and drinking out regularly. This is good news for you because together we can get you on track to correcting a lot of this and you can rest assured and be confident that you have taken control of your fertility and you have a plan. To improve your chances of conceiving a child together, both you and your partner should be evaluated and treated, if necessary. Conception depends upon many factors:
Production of healthy sperm by the man
Production of healthy eggs by the woman
Patent fallopian tubes
Sperm's ability to reach the egg
Sperm's ability to fertilise the egg
Ability of the fertilised egg to become implanted in the woman's uterus
What can Acupuncture do?
Acupuncture can Invigiorate the sperm
Enhancing both sperm count and motility
Balances the endocrine system
Regulates hormones
Improves egg quality
Increases blood flow to the uterus
Improving endometrial lining for implantation
Improves blood flow to the ovaries
Increasing ovarian response – more follicles and better egg production
What Western conditions can we treat?
All of the list below are treated with acupuncture and a lot are also treated with Chinese Herbs and supplements. I make up a specific formula of herbs especially for you in order to get you in the best shape possible. Here is a list of some of the main issues that I treat regularly.
Amenorrhea
Decreased ovarian reserve
Elevated FSH
Endometriosis
Fibrocystic breasts
Irregular menses
Low libido
Luteal phase defect
Male factor infertility
Ovarian cysts
Painful menses
Polycystic ovarian syndrome
PMS
Recurrent miscarriage
Stress related hormone imbalance
Uterine fibroids
Unexplained infertility
Nutrition, Exercise, Mindfulness
There are so many factors to look at when it comes to fertility and for this reason the acupuncture treatment for each client is different. If you are over 36 years, I would advise seeking help after a maximum of 6 months of trying. It is important to remember that there is a small window of opportunity each month and so you need to be actively sexual with your partner for that full week and not just narrowing it down to one or two days, it's too hard to know for sure. The next thing to remember is not to be stressed because if the body is stressed it will be much more difficult to conceive. Nutrition and exercise are also important and we will discuss all of this in detail together. If you are over weight it is important you look at this, we discuss diet and lifestyle during the treatment and supplements needed.
Progress
Treatments can take from 1 session to 3 months generally speaking but I will have a better idea after our consultation. The body will give you some signs that we are getting closer to our goal. Some of these signs would be regulation of your menstrual cycle, increased energy, healthier hair and skin, improved sleep and a sense of calm
Acupuncture Initial Consultation and Treatment 90 mins – €70
Acupuncture Follow on Treatment 1 hour – €60
Description:
Long consultation where we do up a :-
diet plan,
discuss lifestyle,
mindfulness and
do pulse and tongue assessment
followed by treatment which may include
cupping and
moxibustion as well as acupuncture.
Book your appointment now